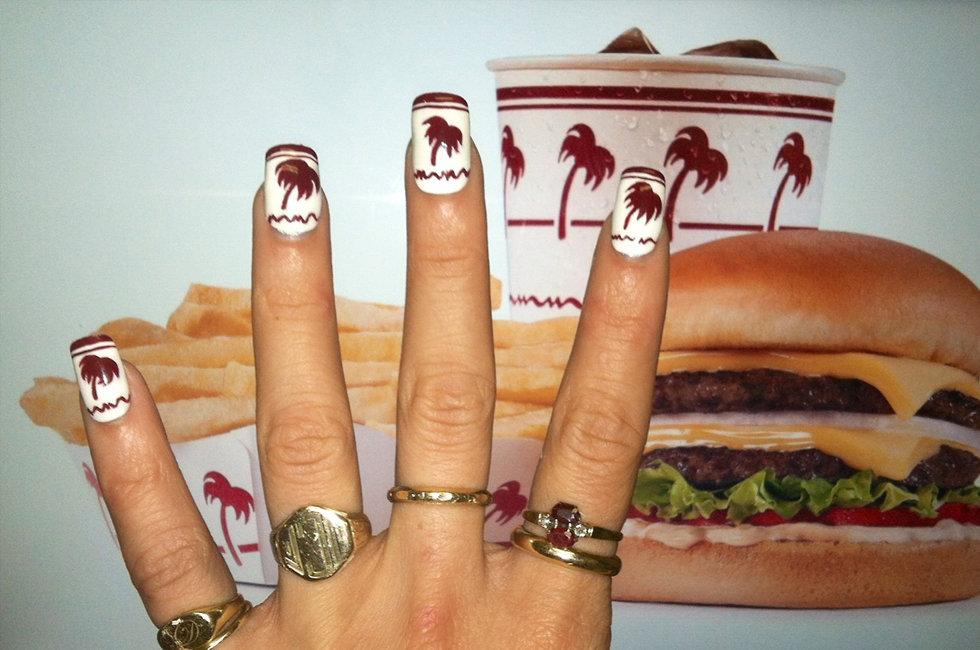 New York-based manicurist Holly Falcone took her nail art hobby to a more serious level when she had a chance to work on a photoshoot for Vice Magazine, doing nails for a feature on female bodybuilders. Realizing she could make a living doing something she really loved, Holly kept practicing, went to school, and assisted other well known nail artists like Naomi Yasuda, Madeline Poole, and Gina Edwards until she became an in-demand manicurist herself.

Holly did MIA's nails for the Youtube Music awards.

With an eye for the risque', Holly's inspiration is found in everything from patterned wallpaper to 80's graphics and tropical motifs. Her muses include Michelle Pfeiffer's character in Scarface, Mi Vida Loca, and Anna Nicole. Her favorite trends are the return of French nails and piercings, as well as colors with unusual references, such as Floss Gloss' "Faded," inspired by faded tattoo ink. Check out Holly's work below, and follow her on instagram @dollydayinn!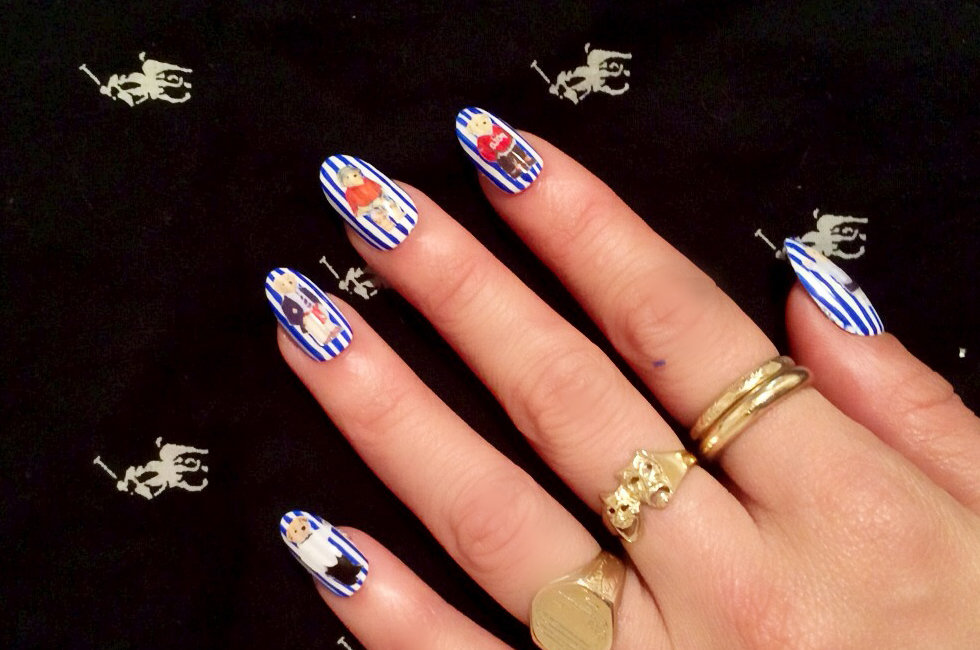 When Holly is having a creative block, working from a reference can pull her out of it. These nails were inspired by classic Polo Bear sheets.